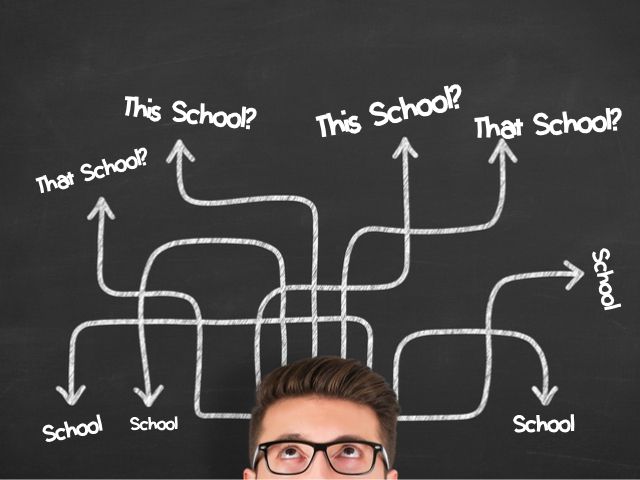 2019 continues to challenge educators who are looking to recruit staff. According to the National Statistics on recruitment and retention in the UK, education is facing a major shortfall in the supply of teachers year on year.
Due to this shortage, schools, colleges and universities are in continuous competition with each other to recruit experienced quality employees. Therefore it is vital that educators develop a strong brand identity, encourage promotion through word of mouth and market effectively online.
To help with your marketing efforts we have devised 10 ways in which you can market your school
1. Understand your target market, and go deeper than just teachers who are looking for employment.
Think about the position the employee will fill, is it a classroom primary school teacher or senior lecturer for mathematics at university? Target candidates will be very different depending on the position being advertised, think about the wording in your advertisement, and landing page/application process.
2. Define what your schools unique selling point/s are.
You may have multiple, perhaps you have excellent community connections, or are know for being environmental warriors etc. Of course, you can include awards, achievements and Ofsted reports, remember to promote these consistently in your communications.
3. Harness your online shop window-Your Website!
Its how people find out information about your school, it is important to ensure it is fully up to date (show you care about information being correct), easy to navigate (can users find what they are looking for) and optimised (does it load slowly? Can it be viewed on mobiles? Does it show up in search results in Google?) This is also where potential candidates will form some of their opinion of your school, websites are often the first point of contact. Would you buy from a shop with a messy shop window? I know I wouldn't!
4. Invest time (and perhaps some money) in Social Media.
Another contact point of your candidates may be your social pages and for good reason. Social media is less "official" feeling than websites, and often more fluid in content, this is where you can really invite the candidate into the feel of the institution, your communications on social let candidates see everyday activities in classrooms/lecture halls, see the students/teachers, read their body language and level of engagement as photos tend to be more natural, videos can demonstrate the teaching environment and more. Should you have the budget, social adverts are very cost effective and offer impeccable targeting, filtering down to things like job title and can even target behaviours/interests such as "job seekers" and a users employment status.
5. Have open days/nights for groups of potential candidates.
Invite them to have a tour of the premises, speak to current employees and see the areas they could be teaching in.
6. Build your educational brand and spread positive word of mouth with the help of the local press.
Contact the newsroom with the success of your educational projects, charity drives or scholastic achievements. Most newspapers are now both offline and online, which means your articles can be cross-promoted on social media and on your website to increase visibility on search engines.
7. Involve students and teachers in a marketing club to promote word of mouth, after all, they know the school best.
They can help with ideas for content, update the website/social channels and produce printed marketing materials. School letters may be a surprising place to put a vacancy, but even in the smallest of schools, there will be some parents, or friends of parents that will teach in education, they could be your next candidate!
8. Check your rankings on school review sites such as
See if you can create a personalised page and convey those unique selling points, ask willing parents to write reviews for your page. These websites give candidates a "non-branded" point of view of your school, which users tend to trust more.
9. Contact your local council.
Some offer to list vacancies for schools or link to vacancies you have on your school website, therefore candidates can find your job posting on the local council when searching online.
10. Last, but not least, you can utilise educational recruitment companies.
The advantage of using a recruitment service is that candidates are actively seeking employment on these sites specifically for teaching positions. Additionally, these sites collect pools of candidates that the employer can often look through, should the right candidate not have applied. Furthermore, some companies offer employers a page on their website where they can promote their school directly to potential employees.