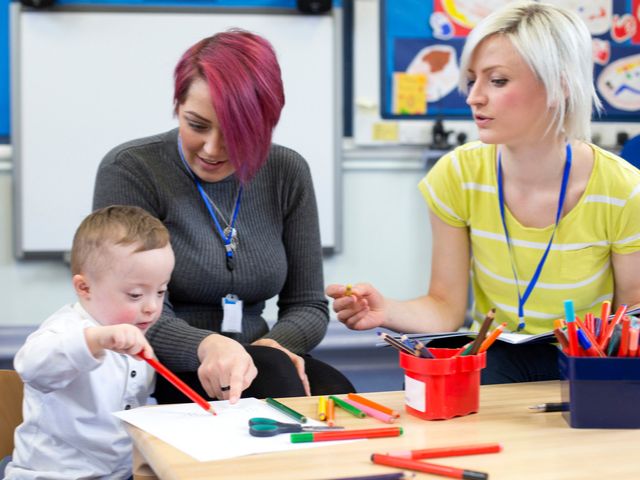 It's easy to let the pressures of the teacher application process get to you.
Panic not, we have 10 questions that will help you to prepare for your demonstration lesson effectively:
1. Will I be given a set of instructions for the "test" lesson?
You will be given an outline of what to teach, make sure you read this carefully and know what's expected of you, if you have any doubt about what they want to see, ask questions to clarify. If you are based in secondary, that might be quite detailed if it's a practical session like physical education (PE), IT, technology or the sciences.
In the primary phase, the brief can be much shorter, for example, "Read a story to a class of year 1" or "Teach a year 5 group on a topic of your choice". These are intended to test your initiative and how creative you are in interpreting such a brief.
2. What can I ask for in advance?
Remember that you are being assessed on how you organise yourself – how creative and how much initiative you show on the spot, rather than in advance. However, it would show character that you have the forethought to phone and ask some clarifying questions. These could be questions such as; will there be any special educational needs, will there be a teaching assistant in the room and who will they work with?
3. Should I bring my own resources?
Don't ask for 20 laminated colour photocopies of your favourite worksheet five minutes before the demo lesson is due to start – that won't go down well. But if you have your own favourite resources, bring them. It's not unreasonable to ask if any resources are supplied, especially if there is a practical element – as long as you don't abuse the school's time and facilities. For example, if you are doing an art demo lesson and you want to teach a particular technique like batik then you'd be advised to bring your own stuff with you.
4. Who will I teach?
This could be any class within the phase you have trained for, but you should be told the specific year group in the outline. If not, ask. Try not to worry too much about whether the pupils will behave; it's unlikely the school will give you a challenging class. Senior staff will be observing too – usually the head of department and the deputy headteacher – so the kids should be on their best behaviour.
5. Will I be asked to provide a lesson plan?
Yes, most likely. Bring it with you on the day so the assessors can see what your goals are, how you intend to differentiate and show progress. But keep it very simple – bullet points on one side of paper is best. You may have planned X, Y and Z but don't be frightened if you have to improvise too – that is the reality of teaching after all – and the assessors will want to see how you can think on your feet and respond to the unexpected.
6. What are the assessors looking for?
More than anything, they want to see your abilities as an educator. Are you an effective classroom teacher, confident about your subject knowledge, demonstrating good organisation and behaviour management? Do you have some presence with students? You could give the pupils name badges or ask them to write their names on a folded sheet to place on their desks so you can learn names during the lesson to show you can build relationships quickly.
7. How long will the demonstration lesson be?
It may be as short as 15-20 minutes if it's something like reading a story for a potential new primary schoolteacher. It may be much longer in secondary – 30-45 minutes or even a double lesson if it's an extended brief for English or Maths.
8. Will every candidate teach in equal environments?
Probably only as much as the school can accommodate in reasonable circumstances. For example, if the demo lesson is a PE practical, you might get the misbehaving class while someone else gets a lovely sweet group of students. Your demo lesson might take place before the formal interview while another candidate's might be after it. The pressures of time and school organisation will determine the circumstances.
9. Will the students have an input in to the final decision?
Quite often, yes. If the class you taught are not asked for their feedback on you, then you might be interviewed by the school council or a pupil panel. While their power is in the veto, rather than in the appointment, you should take it seriously. I heard of a teacher who started sending text messages on his mobile phone during the pupil panel. He didn't get the job.
10. What can go wrong?
Be prepared for everything – depending on how many interviews you may have done you may be super nervous or have gained some confidence. But, you can never fully estimate what might happen when you enter a classroom. kids may come in late, the equipment might not work and the pupils may act up. Have a plan of action for some undesirable scenarios in your mind, so if something does go wrong, you don't get flustered and loose focus. Assessors will be more impressed if you react to setbacks with positivity and perseverance.