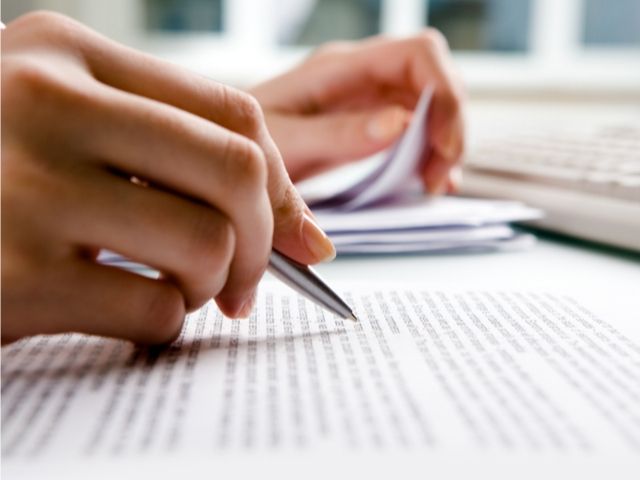 Marking is a large part of teaching, and at times it can be overwhelming. To avoid the panic of a Sunday night stress, or taking a week's worth of marking home during school holidays, we have 7 ways you can increase your marking efficiency.
1. Mark Question by Question rather than student by student (best for short answers and paragraphs)
This can can take a little more time to organise, but makes marking the same question easier (I find) . I like to create a (large) semi-circle of my students books/papers, have my marking criteria handy and mark the same question for all students. It works really well for quiz/test answers and short answer paragraphs. I find this helps to focus, as I just have one answer topic to focus on marking at a time.
Where as after marking more than 10-12 students its harder to recall what type of answer was written by student x, to compare against the student I am currently marking.
It also gives me a sense of how the class have tackled the same question as a whole, where students could improve, ( I use examples from other students answers) and what was done well. Additionally, if all students seem to have missed a marking criteria element or show some miss understanding in their answers, it gives me an area to review and provide further explanation to my students in my next class.
2. Speak to Text (Google Doc's) and Label Printer
If you get cramp in your hand after marking 30 essays with detailed feedback, we are right there with you!
Save your hand and some time with Speech to text! If you have a label printer or have some stickers and a regular printer, try Google Doc's speech to text. If you have Google Drive or use Google Classroom you may already be used to using docs, but did you know it had voice to text in-built in the tools menu?
You can sign up to Google services like Google Drive by signing up to Gmail, its quick and easy and Gmail will give you access to all things Google related. Follow this link.
On a PC:
Once you are signed up, simply navigate to either your Google drive or Google doc's, you can do this by opening up a new tab in Chrome and selecting the 9 little dots, which will populate icons for many Google services as you can see below. Once you have navigated to Google Doc's open a new blank document, then go to Tools> Voice Typing and a microphone shall appear. Click the microphone and it should turn red, move the cursor to where you want the text to appear and start talking! Try to speak as clearly as you can and at an even pace for best results.
Opening Doc's on a Mobile:
If you have an android phone:
You may already have the Google shortcut on your mobile home screen, it may look like the example below, it will open up shortcuts to popular Google Services and Apps, if not you can download Google Drive/Doc's from the Play Store.
Open Google Drive then Google Doc's r go straight to Doc's, open new blank page, put the cursor where you want the text to appear and hit the Google microphone icon, wait for it to beep and read "speak now" then talk away!
When you have dictated your feedback to your your Mobile or Computer, simply print onto sticky labels, paper or use a label printer to add to your students work!
3. Focus, break, focus.
Marking 30+ books/essays, quizzes etc can take up a lot of time (and concentration) especially if you are doing this daily! Remove all distractions (as best as you can) and commit to focus on marking for a solid 25-30 minutes, reward yourself with a 5 minute, non-work related rest ( I like tea and biscuits). Then resume to spend another 25-30 minutes marking. Rinse and repeat. I was sceptical, but it worked well to know I only had 25-30 minutes to wait until I could take a break
4. Colour Schemes and Symbols for Marking
I find having a colour scheme for marking means its easy for both myself and the students to see what they could improve and how, plus I love a highlighter! You can add a legend in the back of pupils booklets or have a marking scheme on the classroom wall, so all students understand what each colour means and what action to take (if required).
Examples:
Sunshine Orange-Punctuation or Grammar
Bogey Green-Description
Santa Red-Spelling
Sea Blue-Can you explain further?
Royal Purple-Word/Dictionary Swap
Magenta-Oops, try again
Sky blue-Repeated Word/Delete Word
Apple Green-Correct/Well Done
I also like to use symbols to encourage/discourage writing behaviour
Traffic Light System in the Margins for meeting objectives can save a lot of time, if you have a TA (lucky you) they can help do this in/after class to help you. Otherwise its still relatively quick to dot the colour in the margin to signal achievement level for an objective. I usually pair the colour with the objective number.
You can have a legend in the back of the students books or on the class wall as an explanation for what each colour means for each subject.
5. Peer Marking
This works well with non-essay style work for the younger year groups especially. Have your students swap their answers with a person on another table or desk (as kids tend to sit with their friends and might change an answer for them) and give them the answers to mark. I like to ensure I check that once everyone has swapped their answer books that everyone agrees all questions have either, been answered or have a cross where one has not been given, to discourage cheating.
There are 3 benefits to using this marking type:
1. Its saves a lot of time for you, the teacher, not having to mark however many questions in 30+ books.
2. It gives the students a sense of responsibility, being trusted to mark another students work.
3. It provides the students with a quicker grade/feedback, to see what they did well and what could be improved.
6. Mark/Review As You Go-2 Ways
When students are undertaking long literacy pieces, it can be helpful to review each students work as they are progressing through their work.
There are a two main ways to do this:
Call students to you
I tend not to keep to registration or alphabetical order when I mark this way, as the students can work out "who's next". This can sometimes deter those that are towards the latter end of the register to procrastinate. We have a random student picker on my laptop to ensure a fair choice of student. I incorporate this with a talk show style "come on down" call to my desk, to keep it light hearted. I will talk through the work with the student, refer to the marking criteria as we both highlight where and what has hit an element, and what to do to improve the writing further. This can work well with older students, who tend to need attention less than younger students. In primary school years, you may find the following strategy more achievable.
You go to the students
The other option is to mark/review whilst moving from student to student, or table to table, (depending how your classroom is set up). This can enable you to still work one on one with students, but also to manage the classroom in close proximity to most of the students.
I find when using this approach, my pupils will sneakily "overhear" advice given to the student I am reviewing and this then gives them time to reflect on what they written and change or add in things they wouldn't have otherwise.
7. Marking The Class as a Whole
As to not focus on feedback to one child, or to to make the process of marking easier from time to time, try to give feedback as a whole class. The process is pretty much reading snippets of students work as you manoeuvre around the classroom, making notes of areas for improvements, common spelling mistakes, miss understandings, special mentions for students whom have hit most or all success criteria. You could write it on the whiteboard as you review the children's work, so they can start to review their own work as they progress through the task.
Whichever way you decide to undertake your marking, the most important thing is to find a method or rage of methods that suit you and your pupils. Remember to plan as best you can and schedule your marking so that it does not build up and overwhelm you. You do not want to have 5 classes worth of detailed stories or coursework to have to mark over half term or the weekend!