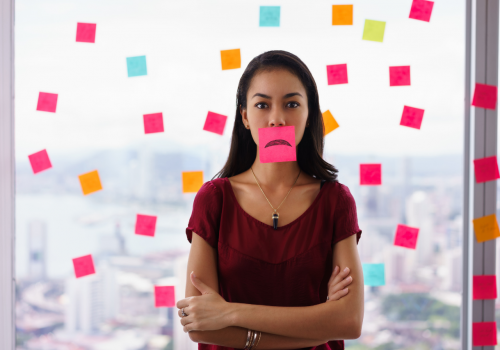 How to deal with teacher stress with these 8 tips…
1. Create a List of all Things to do Today
Prepare for the stress, before the stress begins, make a list of things to do for today, give them a realistic times scale, then list the most likely areas to cause you stress, rate them in numerical order if it helps. Note how you will approach each situation. Sounds arbitrary, but it helps to have mental preparation and a go to note, to keep your mind and emotions on track at stressful points.
2. Get "a break" at Break Time
Grab 5-10 minutes for yourself. Zone out, listen to some music, laugh at a joke or read a section of your book− anything that focuses your mind on a different task can help you unwind, and de-stress a little before class resumes.
3. Exercise (where you can)
Incorporate some physical movement into your daily routine in your class, try some jumping jacks to pump the students at beginning of class, or in the middle of the day when everyone becomes sluggish. If you teach primary, run around with the children at lunch. If you teach older children, use some of your lunch break to go for a short walk (brisk or slow). Get creative to boost your endorphins and reduce those stress levels.
4. Confide in a Non-Teacher
Stress to an individual can snowball out of hand, sometimes having someone to confide in that is on the outside of teaching/education can help, someone who is willing to listen to you rant and give impartial advice or even offer no advice! Either way the release of pent up stress is great for the body and the mind! Especially if its over a glass of wine
5. Have Realistic Expectations of Yourself
We are often our worst critics, but teachers in particular can feel a lot of pressure: to be the perfect teacher, to have exceptional, fun and interesting lesson plans, or to have exemplar students who achieve top level grades. It's easy to be snowed under with high level expectations! Which of course can lead to stress when you are not reaching these levels. BE REALISTIC, you do not have perfectly similar students, you have students with different learning abilities, with different behaviours. You will have "boring" lessons, and will be a less than perfect teacher some days. This is PERFECTLY OK.
6. Breathe Deeply
Tried and tested, the slow, deep, breathe has been suggested numerous times in de-stress articles, and for good reason. When our bodies experience stress it manifests itself physiologically, tensed muscles, fidgeting, sweating, racing heart rate, clenched jaw and short breathing, amongst other physical symptoms. By taking less than a minute to take in a few long, deep, breaths, you can alleviate a lot of these.
7. Eat
Easy to do right? Between lunch duty, break duty or any other issue that crops up around dinner time, some days a quick sandwich is all some teachers consume. Food is fuel for our bodies, without that fuel we can become easily irritable, sluggish, and generally feel terrible, molehills can feel like mountains when we haven't eaten.
8. Sleep-(But how when you are stressed?)
Yes, stress can really affect our mental state, we worry, suffer anxiety, our system essentially goes into a state of increased alertness. This makes it hard to stay calm and relaxed, hence it can interrupt our sleep. However, we need sleep to recuperate from daily working life, mentally and physically. There are several things to aid sleep, having a warm (not too hot) bath or shower, reading a book with a dimmed light, having a late night tipple (just one!), spraying a calming sleep mist, drink a warm, non-caffeinated drink ,or if you feel you really cannot sleep try a sleep aid, like calms.