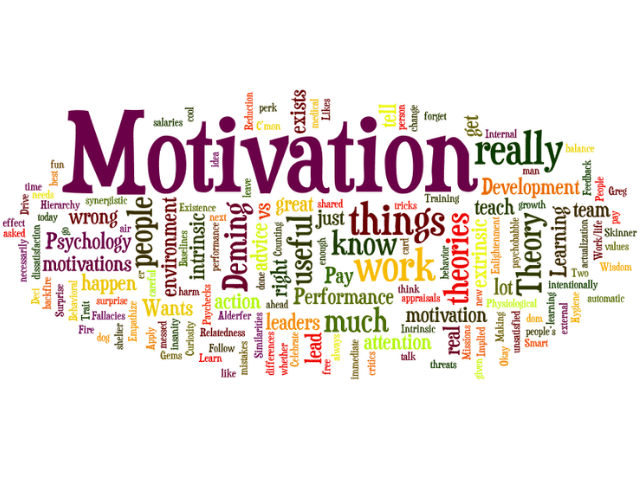 Distraction is everywhere nowadays. With social media and technology constantly at the forefront of people's minds, capturing and retaining the attention of students seems harder than ever before. In order to overcome this struggle, we must understand how and what exactly motivates our students.
Theories suggest humans are motivated to learn either through Extrinsic motivating factors, such as reward, or intangible intrinsic motivators. Extrinsic motivation has its benefits but proves to be ineffective in the long- term engagement of students. Evidence shows that the traditional use of reward systems alone undermines the importance of intrinsic motivation, and results in the slower acquisition of skills.
So, how can we cultivate student' intrinsic motivation?
Firstly, What is intrinsic motivation?
Students are intrinsically motivated when they feel a fascination towards a subject, understanding its relevance to their every-day lives and feel they have the ability to accomplish and master it. Once a student is motivated in this way, the effects are long-lasting and self-sustaining.
Efforts at fostering this type of motivation and thus strong interest in the subject, however, can require lengthy preparation and results may take a while to show. However, much assured the results of such motivation will transform your classroom environment and your students' attitude to learning. So, how do we achieve this?
1. Always Draw Connections To Real Life:
"When will I ever actually need this?" Often heard in the classroom, this question indicates that a student is not engaged. Whatever the subject, it is crucial for students to know that the subject matter is important and relevant to their lives. Take some time to share engaging examples of how the topic is used everyday by "real" people. If your teaching algebra, explain its practical involvement in the engineering of the building they are sat in.
2. Add a Tech-twist:
Kids today tend to gravitate towards digital stimuli, so it is important that teachers recognise this evolving student culture and keep up-to-date with it. Integrating technology into everyday classroom activities will play a key role in encouraging students to learn by making activities fun and in accordance with some of the online platforms they likely use in their free time. Meanwhile, students will be gaining key IT skills needed to be successful in the future working world. This tip is particularly useful for those teaching in higher education and will revitalise the classroom learning activity.
3 & 4. Encourage Feedback & Implement Reflection:
Give your students a chance to feedback their opinions or preferences in terms of classroom activities. This will give them a sense of value and student voice, making it more likely that they engage proactively with the class. Employee involvement is integral to employee motivation within any work field, and the same principle applies to students. For example, instead of a written exam, students could be given the option of assignments to choose from, including delivering a presentation or writing an essay. This open approach caters to all skillsets.
Likewise, reflective activities generate a sense of accomplishment that is crucial, especially where there are limited external rewards. It is important for students to be able to recognise their own strengths and weaknesses moving forward in their unique life paths, and reflection enables this to happen. The acknowledgement of gained skills should boost self-confidence, and motivate students to want to learn more. The skill of effective self-reflection is part of continuous professional development, so it is useful to implement this as early as possible.
5. Build Rapport With Students
Building positive relationships can help engagement, in fact, evidence suggests that students who claim they have a good relationship with their teacher are significantly more engaged than those who do not. This relationship between staff and students can be achieved by integrating more group discussions into the lesson plan that uncover their personalities and interests. This will act to boost student interest and improve students experience. Likewise, open up to your students about your hobbies and interests. Essentially, show you care and are genuinely interested in them as individuals. This will create a network to support students.