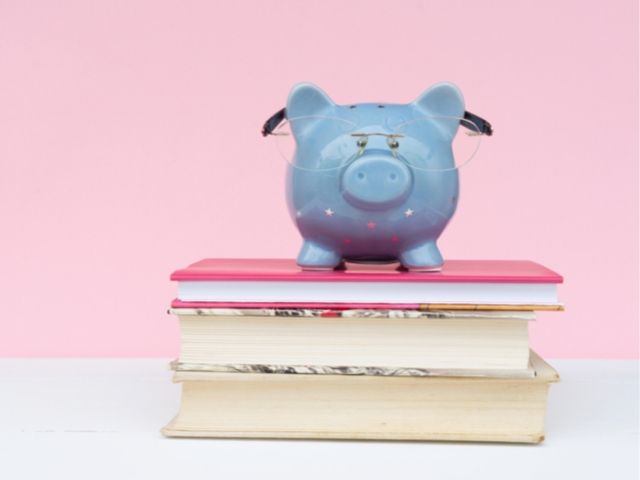 Get into teaching with support and advice from the Department for Education. With such demand for Teachers in the UK, the Department for Education is offering funding to help you to undertake teacher training!
---
There are three types of funding available for teacher training – depending on your circumstances, you could receive all three:
Tax-free bursary or scholarship
Tuition Fee Loan and Maintenance Loan
Additional financial support if you're a parent or have a disability
If you're an non-UK EU national, you could also receive this support. Alternatively, you could earn a salary while you train.
Tax-free bursary or Scholarship
With tax-free funding available while you train to teach, it's a great time to think about joining the profession. Different subjects attract varying levels of funding.
An overview of the bursaries and scholarships available for each subject can be found in this table .
Eligibility:
Your eligibility for financial support, and the amount you can expect to receive, will depend on the subject you choose to teach and your degree classification or highest relevant academic qualification.
You'll need a first, 2:1, 2:2, PhD or Master's to be eligible for a bursary or scholarship.
How are they paid?
How you receive payments will depend on the amount of funding you receive. Your training provider will generally inform you of how your payments will be processed, but this short guide should also help as an overview. Find out more about how payments are processed
Scholarships
If you're passionate about your subject and have the potential to be an inspirational teacher you could apply for a scholarship to support your training. Scholarships are awarded to the most gifted trainees in physics, maths, chemistry, computing, languages or geography in partnership with highly regarded professional subject associations.
As well as financial support, as a scholar you'll enjoy a range of prestigious benefits, including:
free membership from the professional subject associations awarding the scholarship
access to resources and events to support you through your training
support to improve your teacher practice and subject knowledge
networking opportunities from a community of like-minded scholars
Eligibility
To be eligible for a scholarship, you should have at least a 2:1 degree or above and want to teach chemistry, computing, geography, languages, maths or physics. You can still apply if you have a 2:2, but you'll need to provide evidence of significant relevant experience. Scholarships are awarded in place of a bursary.
Find out more on the dedicated scholarship pages:
Tuition Fee Loan and Maintenance Loan-Overview
a Tuition Fee Loan is available to cover course costs – if you take one out, you don't have to pay your course costs upfront
a Maintenance Loan is available to help with living costs
it doesn't matter if you already have a student loan – you can still apply for both these loans to support your teacher training
you will only start making repayments when you earn over the threshold
if you have a student loan already, taking out a further loan for your teacher training will not see your monthly repayments increase
Tuition Fee Loan
When you start your non-salaried teacher training, you won't have to pay the cost of tuition fees up front. You can apply for a Tuition Fee Loan to cover the full cost of your course, which is paid directly to your training provider from Student Finance England. Tuition Fee Loans aren't means tested, so regardless of your household income you should be able to claim the full amount for your course fees.
Maintenance Loan
All eligible trainees will qualify for at least the minimum loan amount for their living costs, regardless of household income. If you're on a full-time teacher training course and live in London this will be £5,654. Outside of London it will be £4,054.
How to apply
Once you've accepted your place on a non-salaried teacher training course, you can apply for a Tuition Fee Loan and a Maintenance Loan via Student Finance England (SFE).
Eligibility
Tuition fees and any other financial support you might receive will depend on your status as a home, EU/EEA or overseas student. Find out more information on GOV.UK.
*Residents of Wales, Scotland and Northern Ireland will need to apply for this support via your country's student finance body (Student Finance Wales, Student Awards Agency Scotland or Student Finance NI).