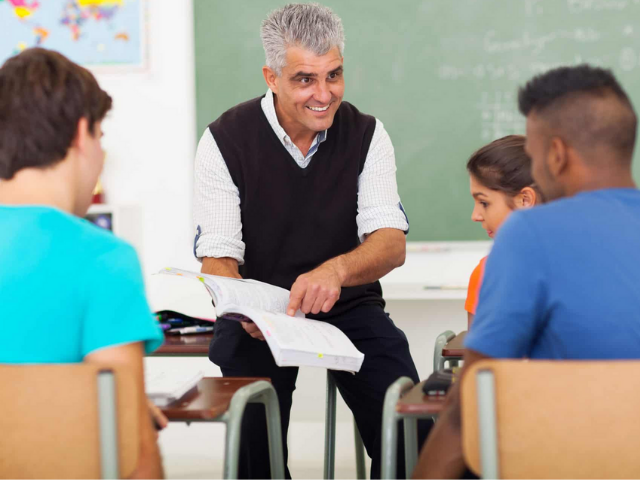 According to the American Psychological Association, building a positive relationship with students will develop a long-lasting influence on social-emotional and academic achievement. A successful teacher is not defined by just focusing on securing the highest academic results in the class. It's about fostering a genuine interest in their well being and creating a nurturing learning environment where students feel cared for and supported. Improving your teacher-student relationship can have an impact on both inside and outside of the classroom. As a result, a better relationship with each student optimises learning, which benefits the overall student achievement in class.
A case study presented by Dr. Michael David Camp showed that students who do not feel valued and cared for or cared about, must feel disenfranchised and deprived of educational opportunities. The objective is, therefore, to build a positive bond and foster a relationship with students that is impactful on their learning and a key method to unlock their potential. Here are a few tips to help you engage with students.
Our top tips for building a positive relationship with your students
1. Teach with passion and enthusiasm
Excitement is contagious. Passion and enthusiasm for a subject displayed by a teacher are usually mirrored by the students. This makes the learning environment more fun and more engaging. When the students become just as excited as the teacher, the academic outcome is more positive.
2. Have an open-door policy
Offer students the opportunity to speak to you after the class has ended. Providing one-to-one support is important for students that may struggle academically or have personal issues. Listen and offer a solution that is helpful for the students' progression and ask for feedback on your advice. This shows mutual respect by the teachers for the students and concern for their overall well being. According to Resume for Teachers, engaging with students one-on-one can create a harmonious and goal-driven learning environment.
3. Engage in classroom activities
Engage with students in their class. Learning should not be limited to listening to the teacher and note-taking. Learning should be fun, exciting and interactive. Studies show students enjoy hands-on, kinesthetic learning activities where they can learn by doing. Actively encouraging new methods of learning to the classroom not only helps building relationships with students, but it also increases participation by the students. An example of a method that can be introduced in the classroom is through technology-based lessons or outdoor activity, both are active and visual.
4. Be an active listener
A key method of building a positive and supportive student-teacher relationship is through showing interest in the students' lives both inside and outside of school. This can be achieved through being an active listener, which is an effective way of showing value in the student. A good way to begin this method is at the start of the school year. Students are shown their voice is being heard. Being an active listener demonstrates to the students time and effort has been made by the teacher. According to Scholastic.com, this technique provides valuable insight into student thinking and learning, which can be incredibly beneficial in the long run for academic achievement.
5. Provide praise and positive encouragement
Positive feedback and praise is a great way to foster a good relationship with students. Words of encouragement, whether it's written or verbal is a tool to positively influence confidence and self-esteem to improve progression in student learning.