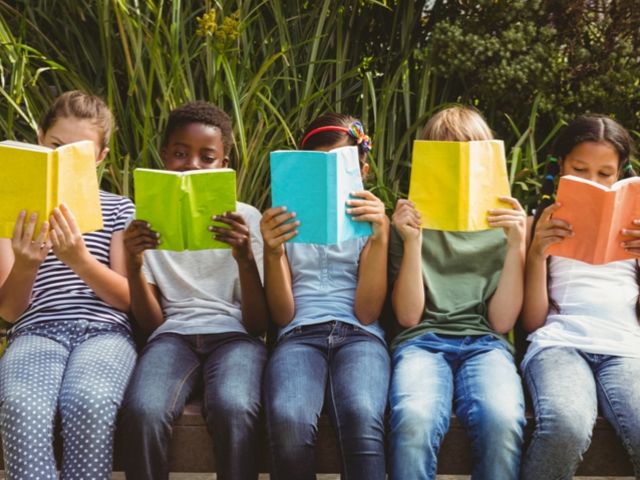 ---
"The more that you read, the more things you will know. The more that you learn, the more places you'll go." — Dr Seuss
Create a Reading Challenge with Rewards
With little effort of a start chart, or a reading or rewards tracker, make reading a competition between your students. Use a time constraint to encourage readership and also an end date to crown the over all winner. The 10 book autumn challenge, as an example.
Netflix Recommend-er-Best for Year 5 plus students
If you have the time and the money to watch Netflix, you will know the streaming service recommends movies and programmes based on what you search for and watch. This can be transferred to the world of reading. It may take some effort, and you may have to liaise with the school librarian about available texts, but using pop-culture to engage students is on the rise.
(Depending on the age of your students) You can use popular tv-series/movie story lines from Netflix and other online media to offer similar themed books to read. We are often resistant to things we do not know about, however students will experience a sense of familiarity by reading a theme or genre they have already experienced on TV. You can be low tech and have a static board in school or the library which has the recommendations, or equally have a page of recommendations on your school website in the students menu.
Incorporate Bite-size Free Reading
2-10 minutes of free reading a day is a manageable amount, let students choose, any genre, any book they wish. Sometimes students view reading as a task they have to do rather than an enjoyable escape.
Refer to Reading as Something Else
The words… reading corner, reading time, or even the library can conjure a sense of dread in some students. When we are used to hearing certain words and phrases we associate an emotion or feeling. A sudden change in a label can change these feelings. Try referring to reading or reading areas with new labels, such as, the adventure nook, the escapism hub, the imagination station, etc.
Whichever way you encourage your students to read, they will still benefit from expanding their vocabulary, improving their memory and focus, and stimulate their imagination. You could be their inspiration to be the next top-selling author!