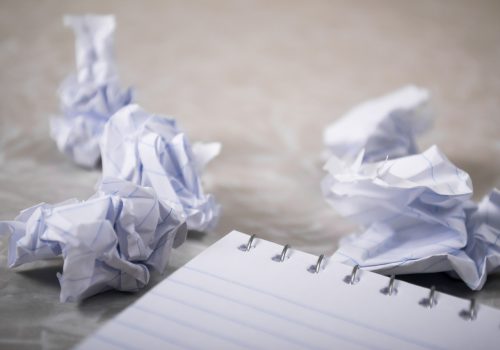 Your cover letter should not be a repeat of your Resume, the employer already has a copy of that!
Instead the cover letter should really be a brief introduction to you and your current situation, to address what you are looking for in employment and answer the questions: Why do you want this position? What about you makes you suitable for this position?
TIP: It is worth doing some research on the position and company you are applying for before writing your cover letter.
Writing the NQT Cover Letter
Appearance
The appearance of a cover letter is similar to that of any letter, one page, contact details at the top, brief paragraphs of valuable information with a signature sign off.
The Structure
Personal details
Your personal contact details will be concise and usually aligned in the top left hand side corner. Always double check this information, you do not want to miss out on an interview offer because your contact details are wrong.
Opening paragraph
Your cover letter should always be to the attention of a person, (usually mentioned as person to email/contact in the advert). If no details of the person to contact are included in the advert, a simple to sir/madam or hiring manager will suffice. It is standard practice to include the name of the position you are applying for, which company it is with, where you discovered the job listing, and to accept your documents as application for the position.
Introduction of you
Following this short paragraph, the first few lines are an introduction to yourself, what is current position? Recently completed your undergrad? Perhaps you have decided to change career or maybe you have taken a gap year or career break? It is always best to briefly address and explain any gaps or changes in career in the cover letter.
Why do you want this position?
You may want to do some research for this section, or perhaps you only want this job and know everything about this company. Find out about the school online, visit (if possible), speak to representatives at career fairs/employment events, get a feel for the company. Use this to explain why you want to work for this company. Perhaps they have an great graduate programme, maybe their Ofsted results are excellent and you want to help maintain these results. Just ensure you align your reasoning to the information you have learned about the employer.
Why should the employer choose you?
The best way to answer this question is to take 3-4 main points of the person specification or the role responsibilities (that you can fulfil) and address directly, how you satisfy each element. Think of specific examples and evidence from your Resume that you can use to really reinforce your suitability. If you really don't have the skills/experience right now, describe how you would work to satisfy these points. Remember, it's all about tailoring your documents to the application and demonstrating (with evidence) that you are a suitable candidate.
Finally…
Reiterate your desire to join the organisation and end on a 'look forward to hearing from you' statement, followed by 'Yours sincerely' (your name). Don'y forget to sign your cover letter if sending it via post or handing it to the employer personally!
Good Luck!