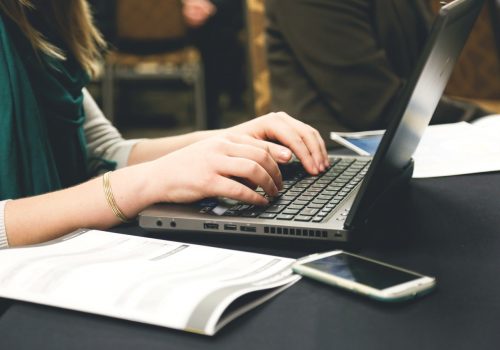 To gain an invitation to interview, you need a resume that sets you aside from other applicants.
Your resume is your advert, its the marketing of you as a professional and as a person. But it is also an opportunity to demonstrate some of the key skills employers are looking for, such as being able to tailor your resume ( and cover letter)  to the requirements of the "person specification" and "responsibilities of the role".
Teaching is individual, each teacher will have their own flare, their own style of teaching, albeit structured to lesson plans and the national curriculum, but how they deliver the information will differ from person to person. The same applies when writing your resume, keep to a structure (as detailed below) link in elements of the person specification and job responsibilities but add you and your personality in there too.
As a NQT you may not have the most experience in the classroom compared to other more established teachers, but most employers know this! Understand that employers are looking to develop their employees, and welcome applicants who are enthusiastic about continuing to learn and grow with the role. Remember, often, there is no one person that is 100% prefect for the position advertised.
Writing Your Resume
Appearance
The structure and appearance of your resume is as vital as how you dress in an interview. The design should be consistent, all headings in bold or underlined, bullet points used to provide succinct information, indent of paragraphs uniform and in line and most importantly, use an easy to read text, Arial at 12 pt is highly popular!
A good way to get started is to pre-load these settings into your document before writing.
When writing…Use action verbs to describe your experience (e.g achieved, accomplished, managed, improved, developed) and positive adjectives to talk about your skills (resourceful, versatile, innovative,creative, positive, productive, etc)
A Resume should:
Be no longer than 2 pages
Work listed should be in chronological order from most recent on wards.
Use a clear font.
Be brief!
Use plain, succinct English– avoid using too much jargon.
Only include hobbies and interests that correspond to the role or teaching as a whole.
Identify your referees.
Use positive language.
Have excellent spelling, grammar and punctuation!
Have been proof read for you by another person.
The Structure
Personal Profile
A summary of your background/personal qualities, education and career plans, normally between 4-8 lines. Try to use the same language as described in the person specification to tailor this section.
Key Skills/Strengths
Bullet point style list of a few of your strengths/key skills related to the position.
Education
Chronological account of your education, most recent first. You need to emphasise in this section that you have undertaken effective professional study/training.
Structure usually entails:
Start/End date
Name of the Institution in which you studied
Course Name (including qualification level)
Brief outline of the modules and the course, include brief descriptions regarding any dissertation or work placements that demonstrate the desired skills of the person specification or role responsibilities.
Other Qualifications
List any other qualifications you may have, such as first aid certificate, perhaps you have attended Makaton workshops, or other specialised training.
Employment History
Include any relevant full-time or vacation work, such as working with children, voluntary or community work, TEFL or youth work, structure similar to the education section.
If you're entering teaching from another career, provide dates and brief details about what you've been doing. It's important to focus on aspects of the role which relate directly to teaching, such as staff training, presentations, IT, and science or laboratory skills.
Relevant Interests and Skills
Try to include interests and skills that would relate to teaching, such as, playing a musical instrument, having a keen interest in science/technology or enjoying keeping fit.
References
Be sure to have references from your tutors or any educational institution where you have undertaken any work, paid or voluntary. The most recent and relevant references are best. Always seek permission before including referees and inform them of when they may be contacted from your potential employer.
Need help with writing a great NQT cover letter? Click here.