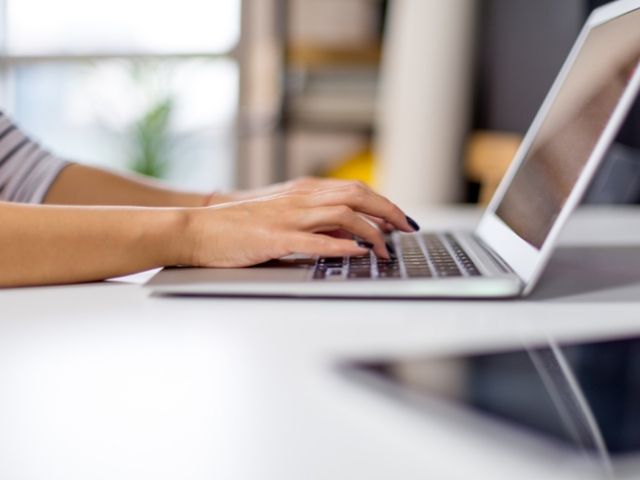 "Your teaching statement should not be a repeat of your Resume, yet this is still what we receive from time to time"

Head Teacher-Anon
---
Your teaching statement or cover letter is used to explain who you are as a teacher and your suitability for the role. While your application form briefly outlines your qualifications, skills and work experience.
Your teaching personal statement is where you address the person specification, give examples of your teaching and reflect your personality (don't simply re-iterate the information on your application form).
TIP: It is worth doing some research on the position and company you are applying for before writing your statement/cover letter.
It's Important to:
use examples based on your recent teaching experience
tailor your personal statement according to the school/role
cover main teaching areas as detailed above
use good, clear, written English, using first person terms such as 'my' and 'I'
be original and honest
avoid clichés and general statements, such as 'I've always wanted to teach'
demonstrate a passion for teaching
Writing the teaching statement/Cover Letter
Appearance
The appearance of a cover letter is similar to that of any letter, one page, contact details at the top, brief paragraphs of valuable information with a signature sign off.
The Structure
Personal details
Your personal contact details will be concise and usually aligned in the top left hand side corner. Always double check this information, you do not want to miss out on an interview offer because your contact details are wrong.
Opening paragraph
Your cover letter should always be to the attention of a person, (usually mentioned as person to email/contact in the advert). If no details of the person to contact are included in the advert, a simple to sir/madam or hiring manager will suffice. It is standard practice to include the name of the position you are applying for, which company it is with, where you discovered the job listing, and to accept your documents as application for the position.
Introduction of you
Following this short paragraph, the first few lines are an introduction to yourself, what is current position? Recently completed your undergrad? Perhaps you have decided to change career or maybe you have taken a gap year or career break? It is always best to briefly address and explain any gaps or changes in career in the cover letter.
Why do you want this position?
You may want to do some research for this section, or perhaps you only want this job and know everything about this company. Find out about the school online, visit in person (if possible), speak to representatives at career fairs/employment events, get a feel for the company. Use this to explain why you want to work for this company. Perhaps they have a great graduate programme, maybe their Ofsted results are excellent and you want to help maintain these results. Just ensure you align your reasoning to the information you have learned about the employer.
Why should the employer choose you?
The best way to answer this question is to take 3-4 main points of the person specification or the role responsibilities (that you can fulfil) and address directly, how you satisfy each element.
Examples
Teaching areas to mention can include:behaviour management, educational philosophy, subject expertise, pedagogy, personal organisation skills and enrichment activities.
Think of specific examples and evidence from your Resume that you can use to really reinforce your suitability. Schools are looking for examples in a candidates statement where they can explain what they've done in a previous role and how that matches their specification. They also look for the candidate to be able to focus on the outcomes they've achieved as a result of their action.
The STAR framework is a great way to do this, STAR stands for Situation, Task, Action and Result.
Situation: Describe the context within which you performed a task or faced a challenge at work. For example, perhaps you were working with a difficult child, had a lot students with low abilities or you had a conflict with a coworker.
Task: Next, describe your responsibility in that situation. Perhaps you needed to stop the pupil interrupting class, wanted to resolve a disagreement with a TA, or were required to raise the pupils learning targets.
Action: You then describe how you completed the task or endeavoured to meet the challenge. Focus on what you did, rather than what anyone else did. (Tip: Instead of saying "We did xyx," say "I did xyz.")
Result: Finally, explain the outcomes or results generated by the action taken. You might want to emphasise what you accomplished, or what you learned from the situation.
What if I don't have a lot of examples to use?
If you really don't have the skills/experience right now, describe how you would work to satisfy these points. Remember, it's all about tailoring your documents to the application and demonstrating (with evidence) that you are a suitable candidate.
Star Framework for Interviews
Using this strategy is particularly helpful in response to competency-focused questions, which typically start out with phrases such as "Tell about a time when…" and "Share an example of a situation where…" . A good NQT question to prepare for is "Tell me what you've learned from your training so far and how you're putting it into practice in the classroom".
Tailoring
At this early stage in your career, you will have to write a lot of the same information for every application, but you can still tailor it a little to the specific school. Make sure that you research the school, visit the schools website, read about the reputation on school guide websites such as good schools guide, or review their ofstedperformance on gov.uk -(Tip- its useful to read the newsletters, Twitter and Facebook pages to get a real feel for the school)
Tip: Do check and check again that you have got the correct name of the school in your letter – it happens all too often. The letter should have a very high level of literacy – there is no excuse for poor grammar or spelling mistakes.
Teaching Areas to mention
Behaviour management, educational philosophy, subject expertise, pedagogy, personal organisation skills and enrichment activities.
When writing your statement, you could include three elements in some of the key teaching areas to keep it structured:
What your beliefs/philosophy/approach is – i.e., the theory.
Your experience in that area-give STAR framework-example.
How you would use your experience in the school you are applying to .
Grammar, Spelling and Proof Reading
Use formatting programs such as, Microsoft Word to run spelling checks. Use online tools or apps to check for grammar, or have a peer
The statement should also include something personal in terms of your outside interests to indicate that you live an interesting and well-balanced life.
Finally, have a friend, parent or a mentor proof read your documents to ensure it is structured logically and reads well.
Then you can feel confident in submitting your applications!
Writing your statement can be tricky, take your time with it, be prepared to receive constructive feedback from peers and write a few drafts before you send it off.
Good Luck!