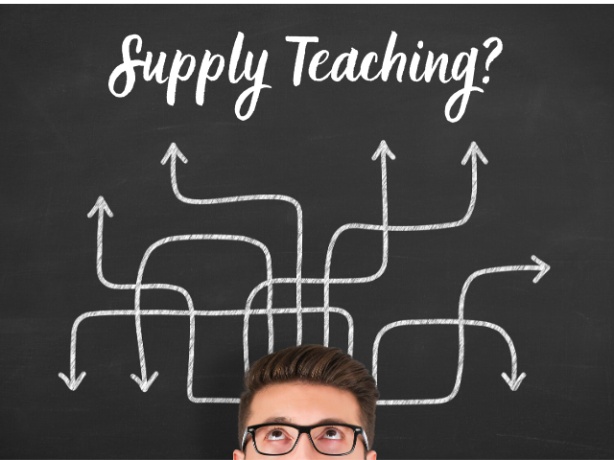 You might wonder to yourself whether to give supply teaching a go. Maybe you are a newly qualified teacher. Maybe you are in-between schools at the moment. Or perhaps you are a new parent or seasoned teacher and want a better work-life balance.
Whichever route you have come through to consider supply teaching. We are here to see if it's the right choice for you.
Reasons to be a Supply Teacher
Flexible Employment
One of the most commonly cited reasons for working as a supply teacher is the flexibility of the schedule. You choose how many hours you work per week. You can amend this each week if you wish to do so, meaning you decide your work/life balance.
This flexibility attracts teachers in various stages of their careers. From NQT's looking to gain some experience to seasoned teachers looking to take on less stress and responsibility.
Not as Demanding as Full-Time teaching
Alongside flexibility, another reason for opting for short term teaching is the relief from the day to day stresses and demands. The paperwork, parents, school admin and ever-looming Ofsted inspections are too much. Supply teachers can simply turn up with lesson plans and lunch in hand, deliver their content and clock out at school closing time.
No parents evenings, no staff meetings. Limited to no marking to be completed, overall just less responsibility than being a permanent teacher.
You Decide Which School You Work With
Should you work a day at one school and shudder at the thought of ever returning. You don't have to, you choose where your teaching jobs are.
A good teaching agency should not make you attend any roles you are not comfortable with. They should ask for feedback after completing a placement to gauge your interest, feelings and synergy with the school.
Experience Multiple Teaching Environments
The nature of supply work means you may predominantly work short term assignments. You work in various schools and school types, from local authority schools to private schools. This is particularly good for NQT's.
Changing placement gives you an extensive pallet of experience in different teaching environments. Working with different members of staff with ranging teaching strategies and school cultures.
Your Holidays are Actually Holidays
A massive plus for working on a short term basis is the ability to sit back and actually have a holiday during your time off. Permanent roles often require an inordinate amount of marking, levelling, preparing, inset days. Not to mention classroom organising even during half term and summer holidays.
Great way to get your foot in the door
Supply is a great way for NQT's to get their name out there into the teaching world, it creates a multitude of opportunities to interact with fellow teachers and school leaders.
Quite often NQT's complete their induction period whilst working in supply, and are then invited to be permanently employed with the same school.
Reasons Not to be a Supply Teacher
Fast-Paced Teaching-Little Prep Time
Supply can be time-constrained in terms of knowing when and where you will be working next. If you are not a fan of constant change and uncertainty, supply might not be for you.
Limited Income & lack of holiday/sickness pay
Teachers are not paid when they are not working, therefore you need to set aside money or have other employment options to cover sickness days, half term and summer holiday time.
Anonymity in schools
Many supply teachers report never being introduced to the headteacher or even knowing who to report to when on placements, this makes it hard to build trust and a relationship with schools.
Lack of information from the school
Another issue reported from supply teachers is sometimes the lack of information the school provides on placement for behaviour, children's needs and safety policies.
Conclusion
Ultimately it's up to you to weigh the pros and cons of working as a supply teacher, you know your own preferences, personality and what works best for you. We try to negate the negatives as much as possible by requiring all schools to provide us with set information that we can pass to you before commencing work with them.