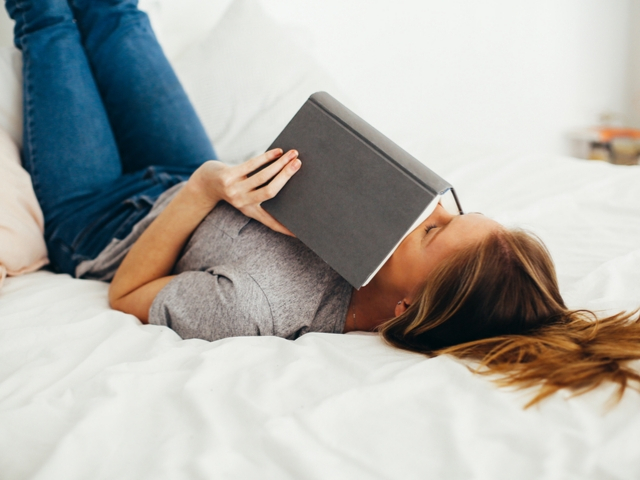 If you're trying to keep to a budget in the school holidays or simply cannot afford to fill each day full of activities, check out some low-cost ways to relax and recuperate whilst you are off school.
---
1. Want to indulge in the latest page turner but want to remain tight with the purse strings?
Visit your local library, they have a surprising selection of new releases, you can always ring ahead to check if they have the book you are looking for, or they may be able to tell you if and when it is coming in and reserve a copy for you. Alternatively, there are copious apps and websites where you can download eBooks for your eReader for next to nothing (and sometimes for free), you don't need to have a kindle either, apps enable eBooks on smart phones too. Whichever route you take to get your literary fix, sit back and relax, this week you have TIME.
2. Do you love a spa day? Its a bit of pampering and refreshing for us tired teachers, who wouldn't?, Love the price tag? No, me either!
To save money on those costly pamper days, group your friends resources together, have a friend or know someone who has a hot tub? (I know a few with the blow up kind, still good! ) Get yourself round their house!
Between me and my friends, we managed to conjure a nail gel apparatus, that my friend is pretty proficient with, a steamer facial *thing*, good for opening the pores before a face mask (I'm sure hot flannels would also do), a foot spa, a weird looking metal head massager. BYO the slippers and dressing gowns stock pile the snacks and skincare and boom, home spa!
Send out a group message and get your friends and family to see what's in the back of the wardrobe or in storage, I'm sure you may find a lot of stuff that can be useful for a home spa (minus the pool,…well unless you have rich friends).
3. Feel like you should be doing some sort of exercise? Yeah, ditto, however I generally think lugging around 60-90 books, as well as files and dinner and all of the other teaching stuff we acquire counts as a daily workout!
However if you still think maybe a little more can't hurt, try some traditional low cost activities:
Workout video on YouTube-Its free and you can do it in the security of your own home, plus by the time you figure out the moves to something like fit and fun, or Zumba, you're already sweating and didn't even realise you were exercising, win, win.
The old "go for a walk", I know its crazy, but its proven to be great for you and it's great for your wallet, plus nowhere near as daunting as running. Getting near some greenary tends to stimulate the senses, find a local walking path or national park on google, grab your trainers and a friend (optional) and get your heart and your mind pumping.
Cleaning-the last thing you want to do…but any kind of activity that increases your heart rate is good, plus your home will be super organised and inviting. Think heavy duty cleaning such as sweeping, mopping, hoovering, changing bedding ( my least favourite).
Home gym-minus the membership fee.Turn everyday items into gym equipment. Can of beans and soup become small weights, milk jugs (6 pint) can be used as kettle-bells, bungee cords and tights can become resistance bands, stairs become steppers, turn rope into slipping rope, chairs can be used for triceps dips and a multitude of actions, don't have a yoga mat, layer up your bath towels, the sky is the limit.
4. Activity days out that won't break the bank
Teachers are privy to a variety of discounts, this is an advantage when it comes to activity days out, various websites such as Teacher Perks and Discounts for Teachers offer a great deal of savings for activity days such as, Ticketmaster for concerts and shows, Sealife, Go Ape and Alton Towers, weather permitting of course!
5. Days in that won't break the bank
The good old English weather can be unpredictable! Therefore some of the summer holidays for teachers may be spent indoors.
One of the main joys of staying in is having friends round, you can have a coffee/tea and a catch up during the day, swap school horror stories, reminisce and plan future outings.
Drinks later on in the evening are always good when there no alarm clock the next day (it's not a school night!). Recall some university drinking games if you really want to push the alcohol boat out, did someone say "ring of fire"? Perhaps the sun may even stay out long enough to venture into a beer garden.
Call your mates round to battle on the PS4/Xbox, play some social video games. Go old school with some card games or try newer board games such a cranium (pictionary, charades and trivial pursuit in one) or the notable cards against humanity (you need a dark sense of humour for that one).
Tech speaking we live pretty old school and still have an xbox kinect for the kids, I find its great for all occasions and ages though. We have had many indoor sports days with kinect sports with the children, (the boxing can get out of hand, especially with the adults). Boozy nights in with friends and family trying to groove to Just Dance and hit imaginary pins with an imaginary bowling ball go down well.
6. Subscription Channels-Netflix, Prime, HayU, NowTV, Hulu etc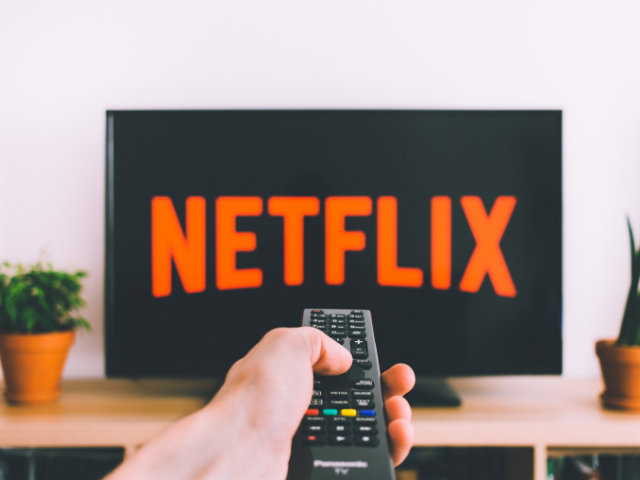 Technically a day in…but one of the greatest ways to lose a day is binging on a new gripping TV series, especially one with multiple seasons, with 24 episodes each. We now have so much choice when it comes to digital entertainment! We're looking forward to "Stranger Things 3″ in our house (I'm a Netflix user myself).
Whichever service you subscribe to, or whose paying member account you commandeer (my brothers in my case) A day spent relaxing in escapism is a day not regretted, invite your friends round for a social viewing or curl up on the couch with your comfy blanket and enjoy.
NB: If it's a full week, you may want to slowly step away from the TV and look outside where the three-dimensional people are!