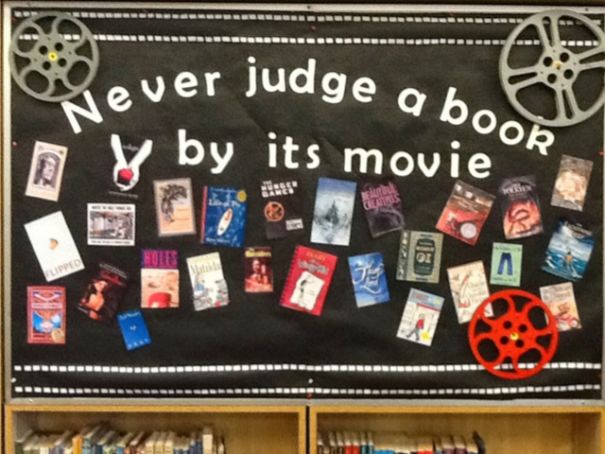 We have scoured around the web to find the best classroom reading display ideas (hurrah for Pinterest) and provided our list of top 10 favourites.
Getting pupils to read of their own volition and actually getting them to engage and enjoy something they read is a challenging task for any teacher.
However our list of the top 10 best classroom reading displays (or corners, nooks etc) have used popular culture, popular themes, familiarity and some eye-catching design to engage and encourage student reading to a whole new level!
Scroll down to see 10 of the best (in no particular order) Classroom reading wall ideas:
-The Emoji reading display
-The "Netflix" inspired reading wall-Bonus (Netflix style interactive library catalogue)
-McDonalds style reading incentive wall
-Pop-song style reading corner
-Starbucks style reading nooks and displays
-Minecraft style displays
-Superhero/Avenger displays and nooks
-Minions displays and walls
-Harry Potter reading corner
-Monopoly style book display
The Emoji reading display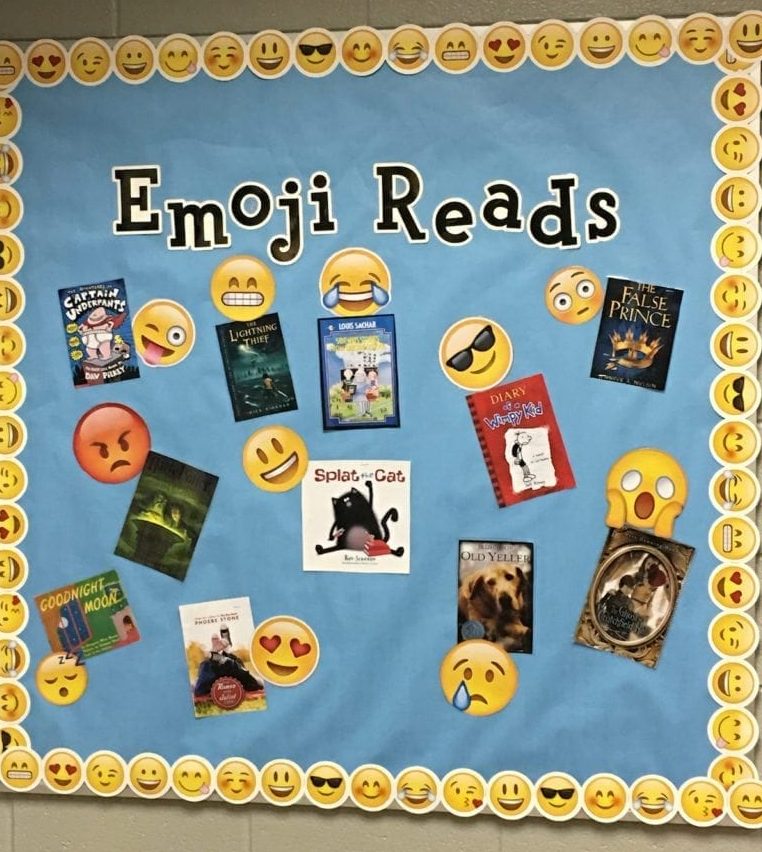 Why we like it
This display plays upon the popularity of emoji's in almost all social messaging apps and messaging software. The use of different icon emotions helps to quickly describe what the book will be about, without any long winded blurbs, creating a snapshot for students to quickly peruse. Quick to set up and quick to edit with new book covers!
Netflix inspired reading walls and displays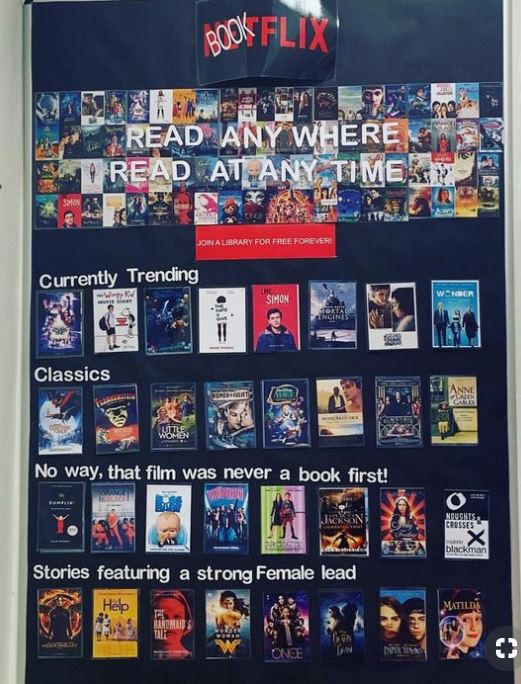 Why we like it
Our students will probably use at least some kind of streaming service during their studies with us, most popular of them being Netflix. The familiar layout of the display to the service makes it easy for the students to relate to style and how they choose to consume media. This gives them a quick guide when showcasing covers and dividing them into the categories you want. Another easy to create display and easy to change covers/categories when needed.
BONUS: If your school, librarian or It department are particularly savvy and helpful, you can create something like the Reedy High School library did, an interactive Netflix style catalogue on their website called "Bookflix".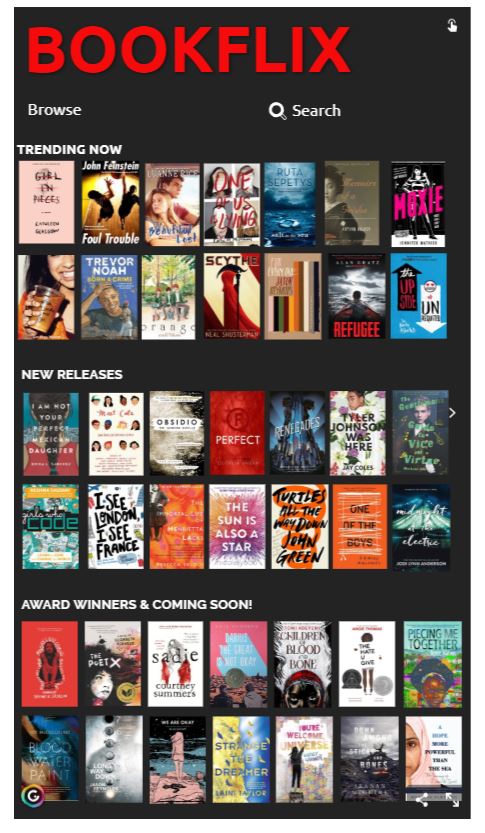 McDonalds style reading incentive display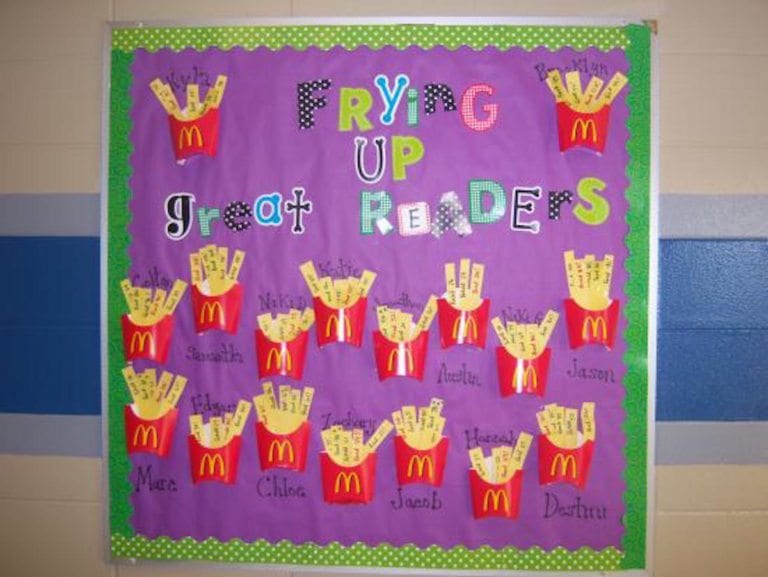 Why we like this
I would say 99.9% of students will know what McDonalds is or have been to eat there. The golden arches are a household name and a tasty treat, what a clever (and relatively inexpensive) way to encourage reading with an incentive of receiving a McDonalds for most books read! The use of the french fry holders and yellow fries as books read is super creative!
Pop-Song lyrics reading display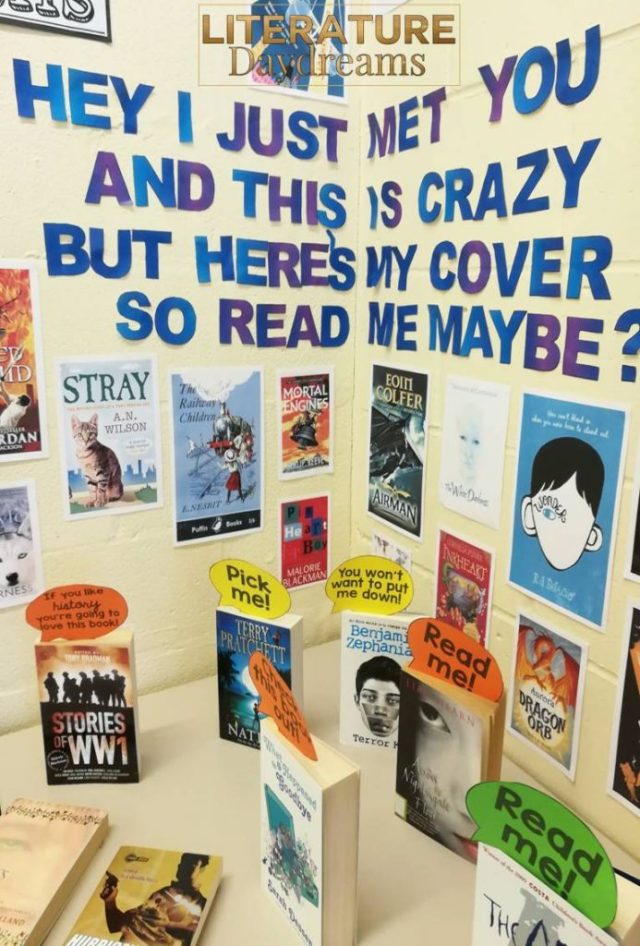 Why we like it
Pop-culture is a great was of connecting with students and engaging them, this is another great example of a reading display doing this. Even if the pupils don't really like the song, they probably will have heard it and know the reference. You could even get your students to help with lyrics and ideas for themes as time develops and music changes. As long as it is relevant and suitable for the students, its a win for grabbing attention and encouraging them to pick up a book.
Starbucks inspired reading areas, displays and nooks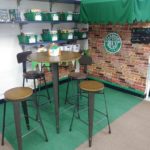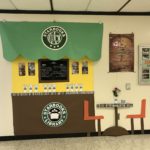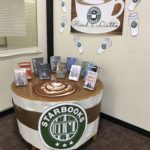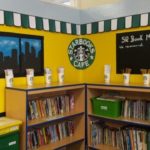 Why we like this
Coffee shops have always been synonymous with relaxing, chatting and reading, whether paperback, on a kindle, tablet or on a laptop. It makes sense to use iconic coffee brands to instil that sense of relaxation and again familiarity to your students . The classroom and library displays above show the different ways you can incorporate popular company themes to engage pupils to read.
Minecraft themed displays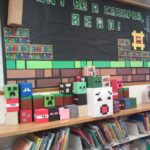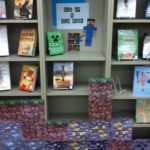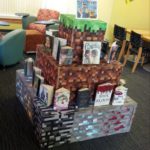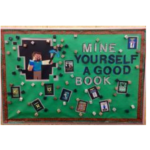 Why we like it
Using game theme design and slang terms to attract younger students attention to reading is a great tactic. Minecraft is one of the most popular games for 7-13 years old's, and would help to engage them with books, especially if you can tie the books to an aspect of the game.
Superhero/Avenger displays and corners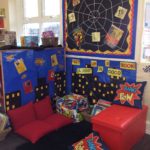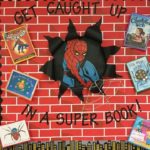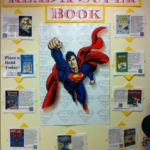 Why we like it
With the huge success of the Marvel and DC movies that have been released over the last few years, superhero themes will have run through a lot of our lives. To use this theme to "power-up" student reading skills is super creative.
Minions displays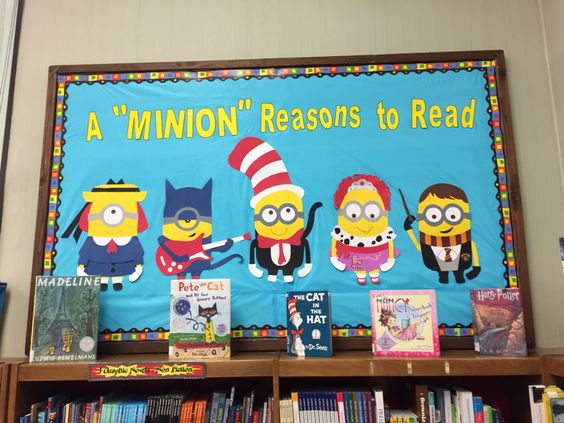 Why we like it
Minions are very popular with younger students, funny and lovable, school displays are often very colourful and eye-catching, but this one also ties in some favourite book character costumes for the little yellow darlings. An extra mile minion display!
Harry Potter reading corner
Source: Pinterest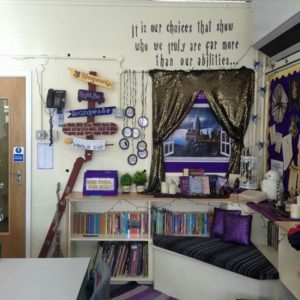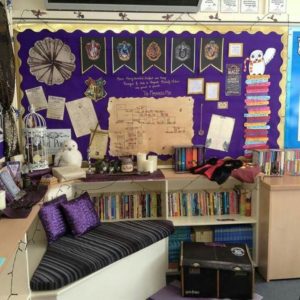 Why we Like it
Well done to Stephanie Sian who created this magical reading corner for her classroom. Harry Potter has enticed readers the world over, and this reading corner pays great homage to the scope and magic of the book. It is filled with details that fans of the books will love, and spark the interest of those who are reading them for the first time.
Monopoly style book display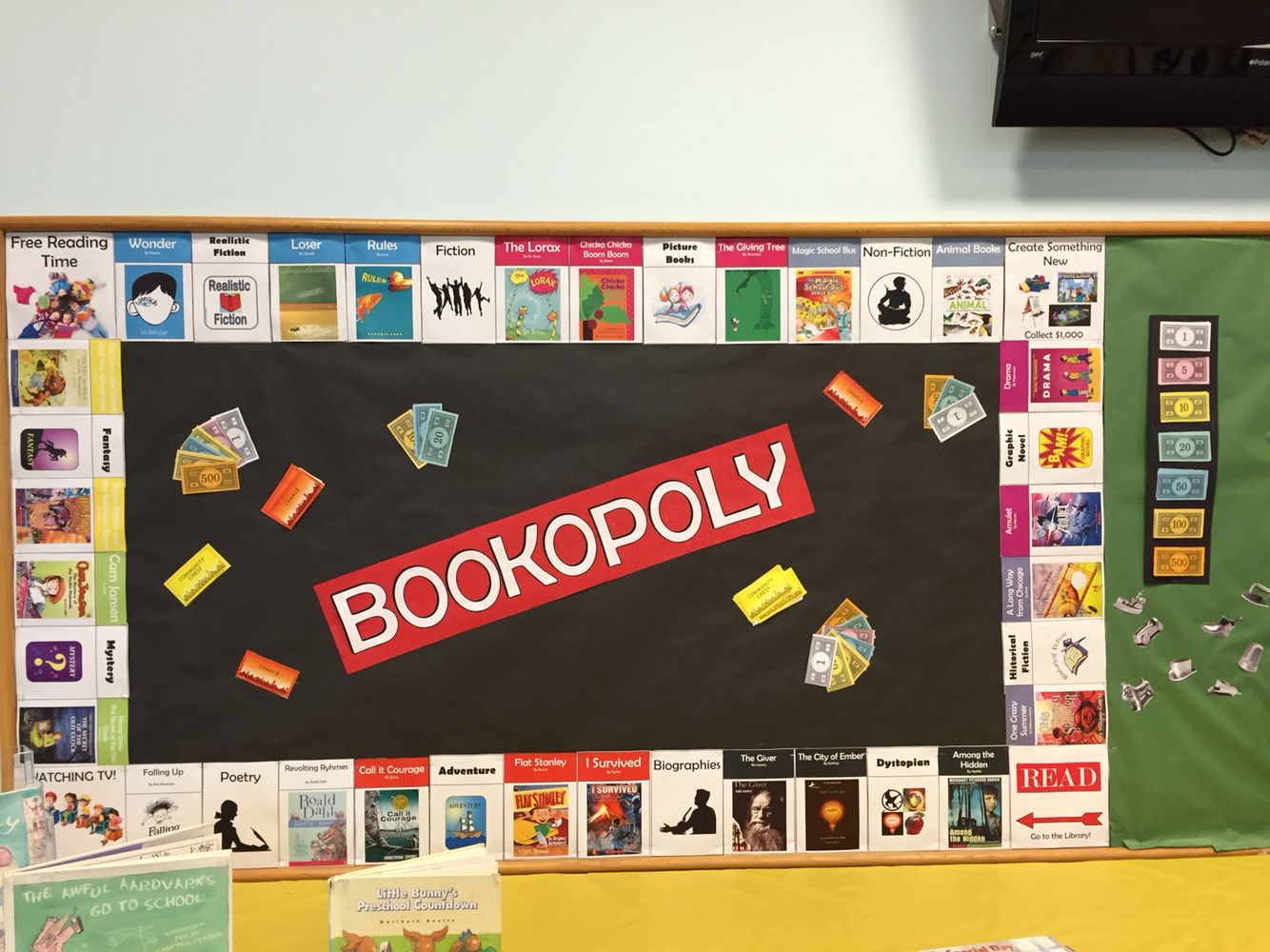 Why we Like it
This Monopoly inspired classroom wall display is a whole new level of reading engagement and fun, with the challenge of completing the books on the board and accumulating "Bookopoly" money as you do so. You could have small bonus prizes for "mystery" cards and an overall prize for the winner. Very inspiring!
BONUS DISPLAYS
These displays didn't make it into the top 10, but are awesome ideas for reading walls/nooks/corners and displays.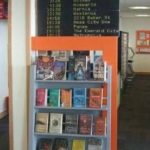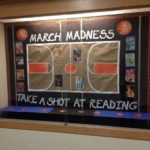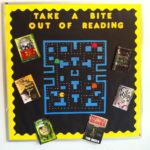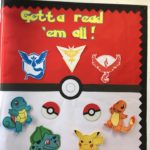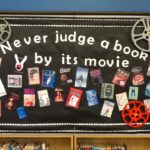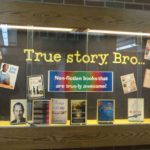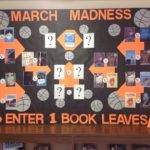 Conclusion
There are many ways in which we can encourage readership in our schools, it's about understanding what works for your students, asking them what they are watching/playing/eating or listening too and trying to tie it in with your schools reading goals. You don't have to stick to just one theme and display, and at all times, include your local and school library into the plan to encourage readership as they are probably a good source of help, ideas and resources. They will have a good understanding of suitable texts and what books are most read.
So what are you waiting for? Take some inspiration from the above and set about your plan to attract and engage more students into reading.