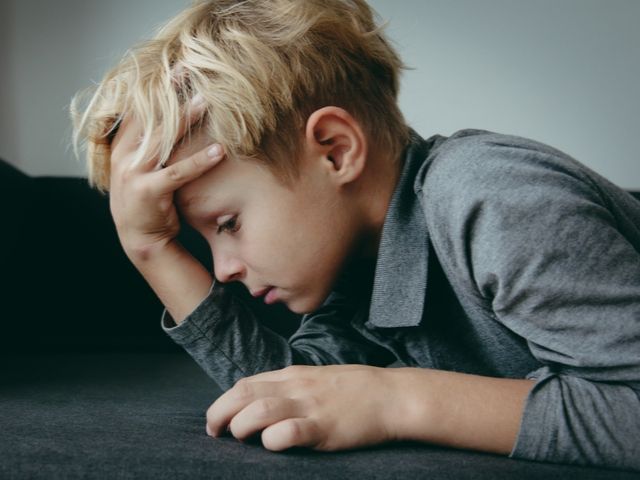 With newly released NHS Digital statistics showing that in England and Wales, 1 in 9 children aged 5-15 experience a mental illness, it has become even more essential that teachers are knowledgeable in the subject of mental health. For this reason, it is key that qualified teachers are aware of the symptoms of mental health disorders that a young person can experience to ensure that the child is better supported; improving their school experience.
For a lot of adults, their mental health problems began to manifest at an early age, but the lack of mental health support services and support available to them has then exacerbated those difficulties for adulthood. The problem with this is that it becomes more dangerous because a person who feels that they haven't been helped through their struggles will grow to experience feelings of hopelessness which is a key emotion in leading to self-harm and suicidal behaviours.
In 2015 the Centre for Mental Health showed that 22% of young people reported that they had self-harmed and 50% of those people continued to self-harm in adulthood. It is important to recognize that there is such a wide range of self-harm behaviours and you must avoid appearing to rate them from most to least serious by showing more care and attention to those whose self-harm you believe is more dangerous or unsafe.
Students can experience mental health conditions as a result of a number of factors which can include significant life events such as moving home, having their parents divorce, the birth of a brother or sister and traumatic experiences such as bullying, abuse, and physical illnesses. For this reason, it is reasonable, whilst teaching, to keep a close eye on those pupils who are going through such situations with the intention of preventing any signs of mental problems from escalating.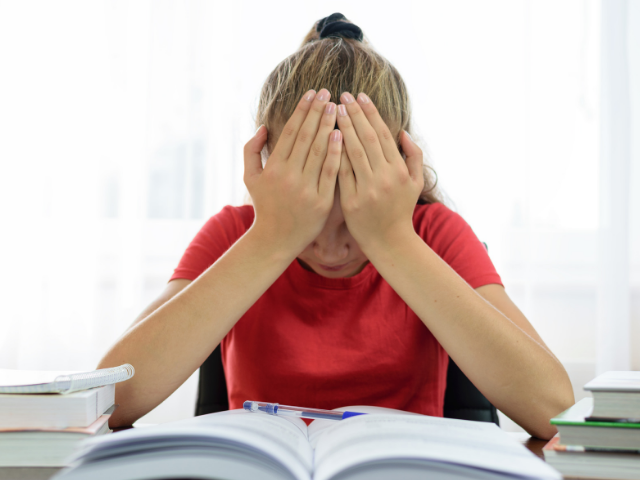 The variety of influences on a pupil's decline in their mental health mean that the mental health problem they struggle with can vary from Post Traumatic Stress Disorder, Obsessive Compulsive Disorder (OCD), Depression, and Anxiety. Then each diagnosis responds to different support/treatments and sometimes it becomes about trial and error. We can't be expected to always get it 'spot on' but it's essential that you recognize that an 'error' can mean a great deal to the pupil in increasing feelings of hopelessness and isolation.
That the Children's Society found, in 2018, that 75% of young people experiencing mental health problems aren't receiving the appropriate treatment, means it has become essential for teachers to be more vigilant and proactive in monitoring the mental health and wellbeing of their pupils.
---
OUR TOP TIPS TO SUPPORT CHILDREN & YOUNG PEOPLE WITH MENTAL HEALTH DIFFICULTIES:
Validate – it is always important to recognize, through validation, the thoughts and feelings that the student expresses and discusses because often, the student might be unsure about disclosing such emotions with the worry that 'no one will understand' them or that they'll be judged for them. Sentences like 'I completely understand' could be used where appropriate but it is worth bearing in mind that a mental health sufferer occasionally needs to feel that – actually – no one knows exactly what they are going through and sometimes over-assuring someone that you do can be seen as demeaning and patronizing.
Listen – being a listening ear and one of the most simple, easy and yet effective ways you can support young people. The pupil will know the difference between being listened to and being heard; the first is about actually caring about what the person has to say and the second, is that the person is just hearing what is said and not in any way absorbing it or caring about it. A pupil talking about their mental health is a huge step in the right direction so it should be shown appreciation and respect through the simple act of listening.
Advise – making referrals to appropriate care and treatment services will play a huge role in supporting the pupil because it's essential that the young person gets the right, professional, help for their difficulties and that isn't always based in the School. Advising the pupil on different coping skills if they report using unhealthy ones can also be beneficial, as it instils hope that something else might work better for them to cope with their difficulties. It's also worth trying because often a person who is struggling with their mental health may be so desperate to escape the negative experiences that they don't consider simpler, basic and healthier coping mechanisms.
Abandon stigma – got preconceived ideas about anything mental health related? Drop them now! Anything you assume of mental health difficulties and struggles will likely be proven wrong. This is especially troublesome when it comes to two different people having the same diagnosis; this really doesn't mean a whole lot because there's no comparing in mental health. Often a diagnosis has several possible 'symptoms' and so two pupils could differ in the presentation of their difficulties. In mental health, there's also a lot of stigma around particular diagnosis in that one is seen 'worse' than another or 'more serious.' There might be statistics as to which diagnosis has the highest suicide rate/mortality (Anorexia) but that shouldn't mean those with this disorder are regarded differently to someone with – say – a Personality Disorder.